Furnished CEVENOLE LUXE tent 5 Ppl.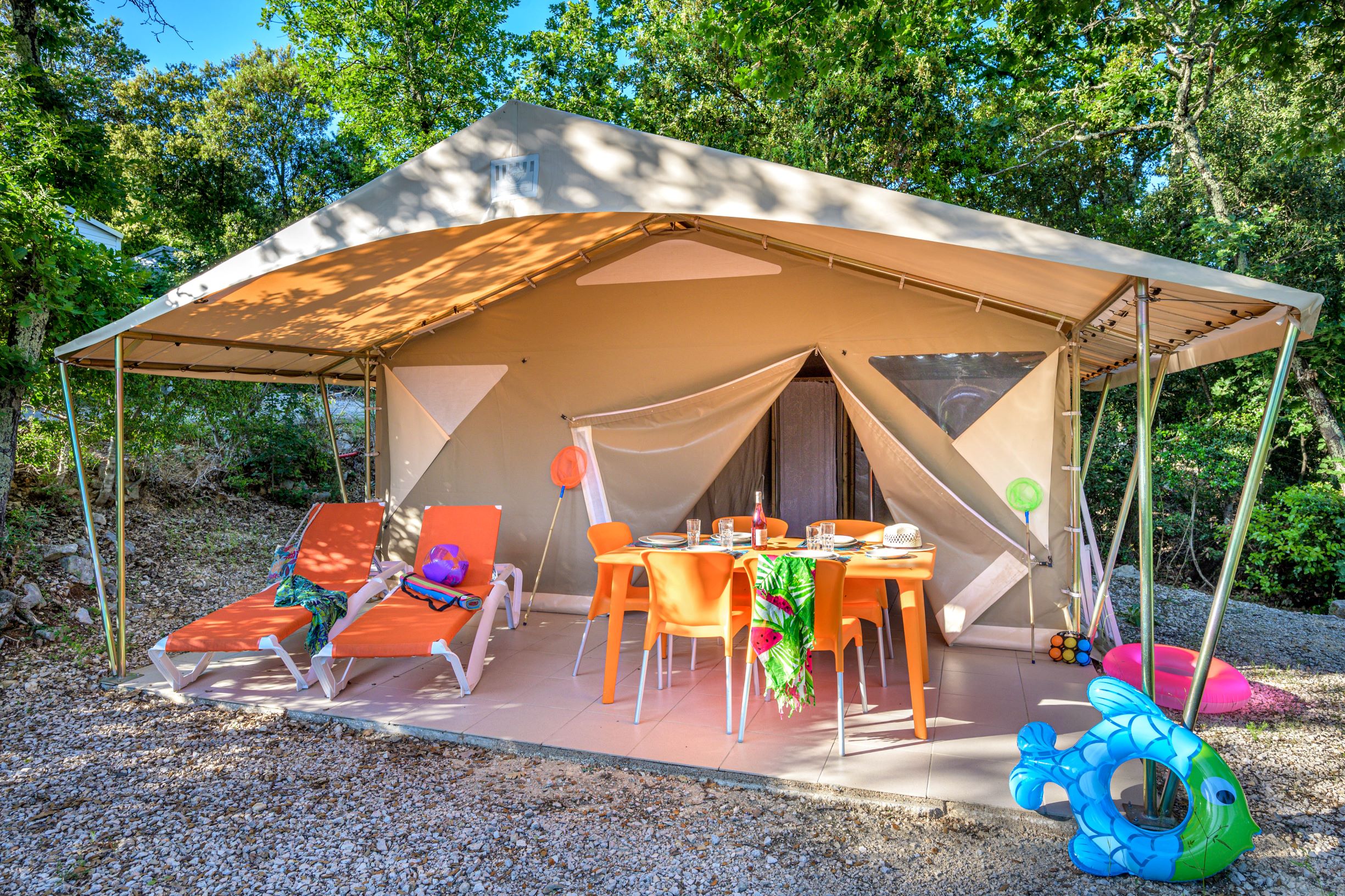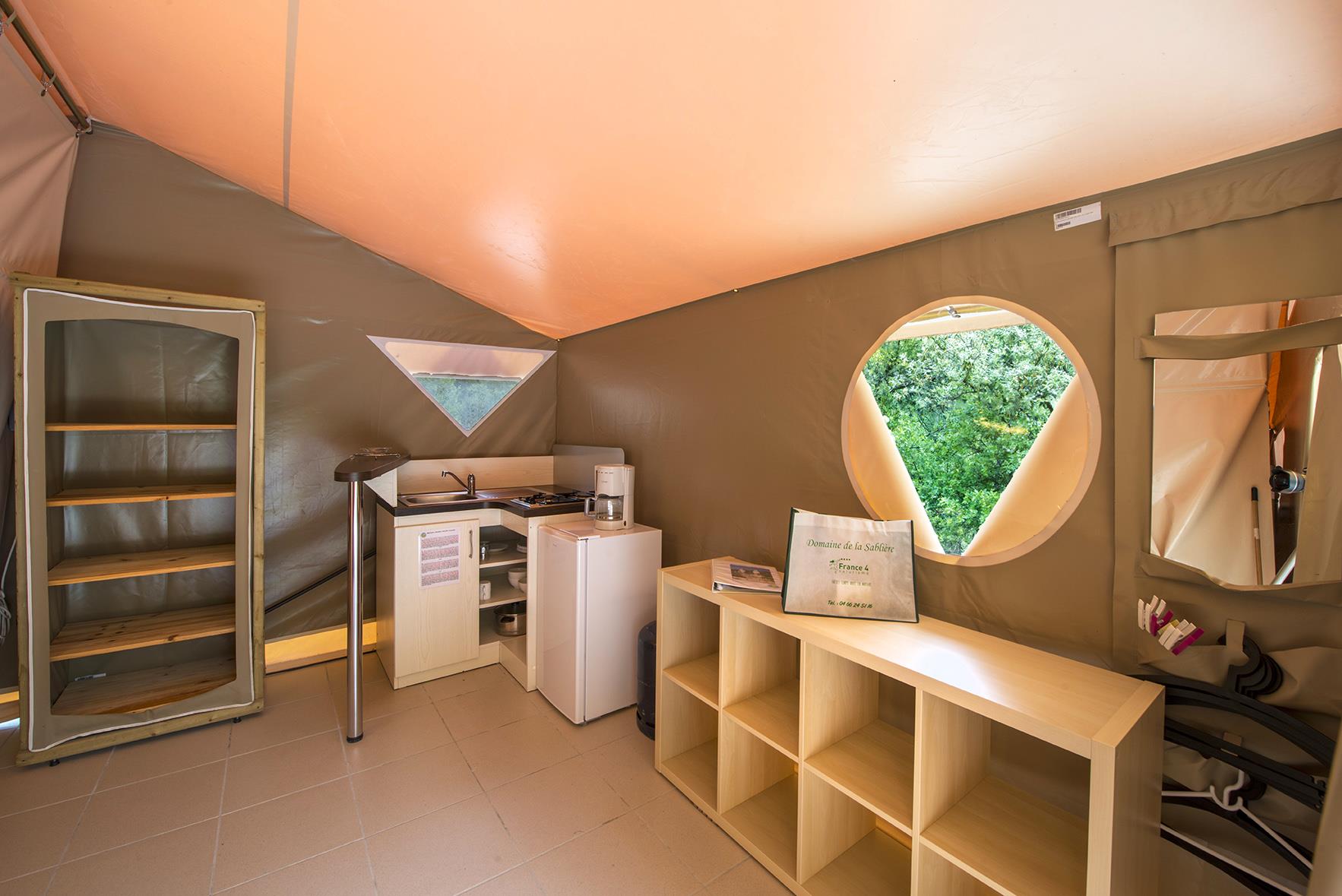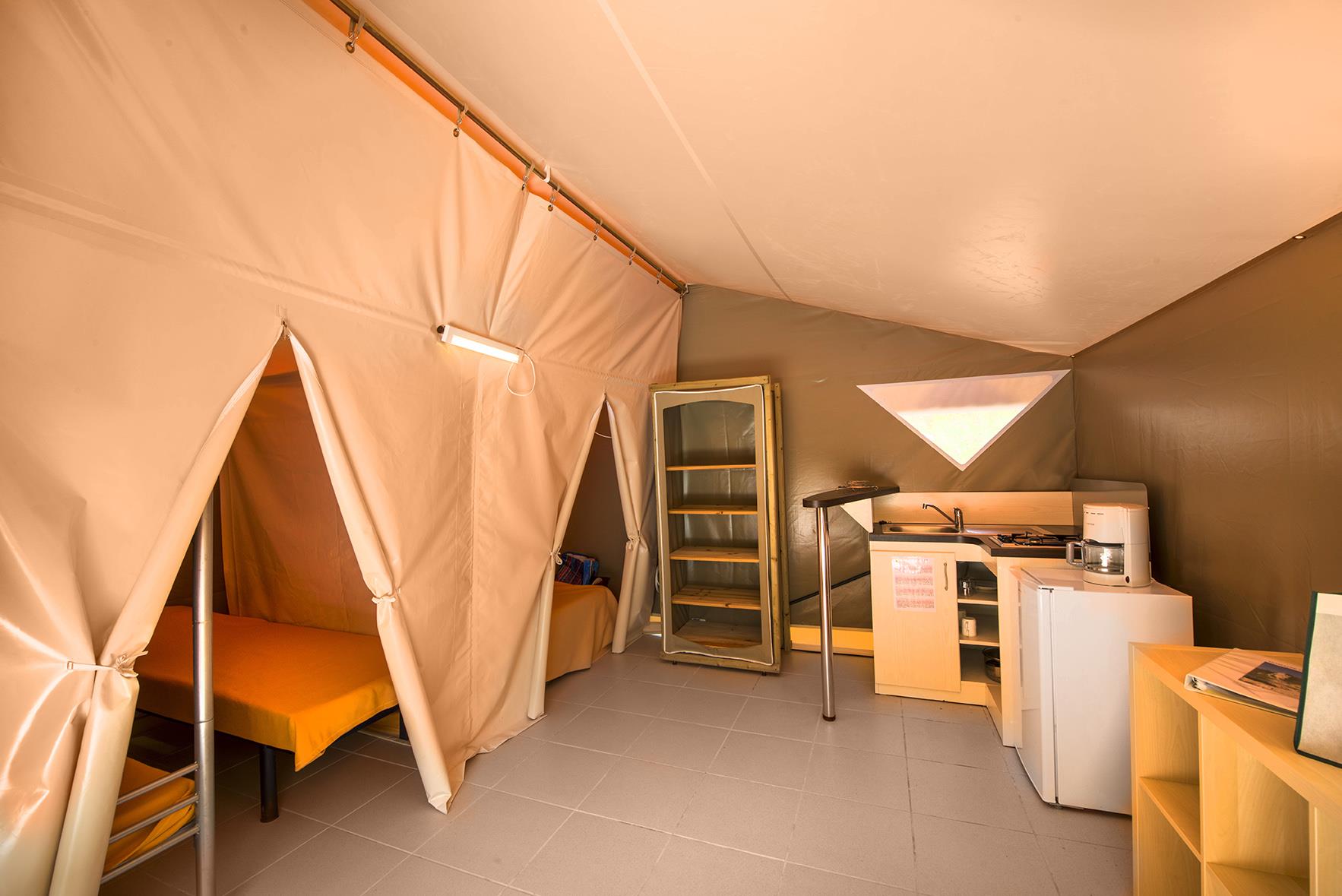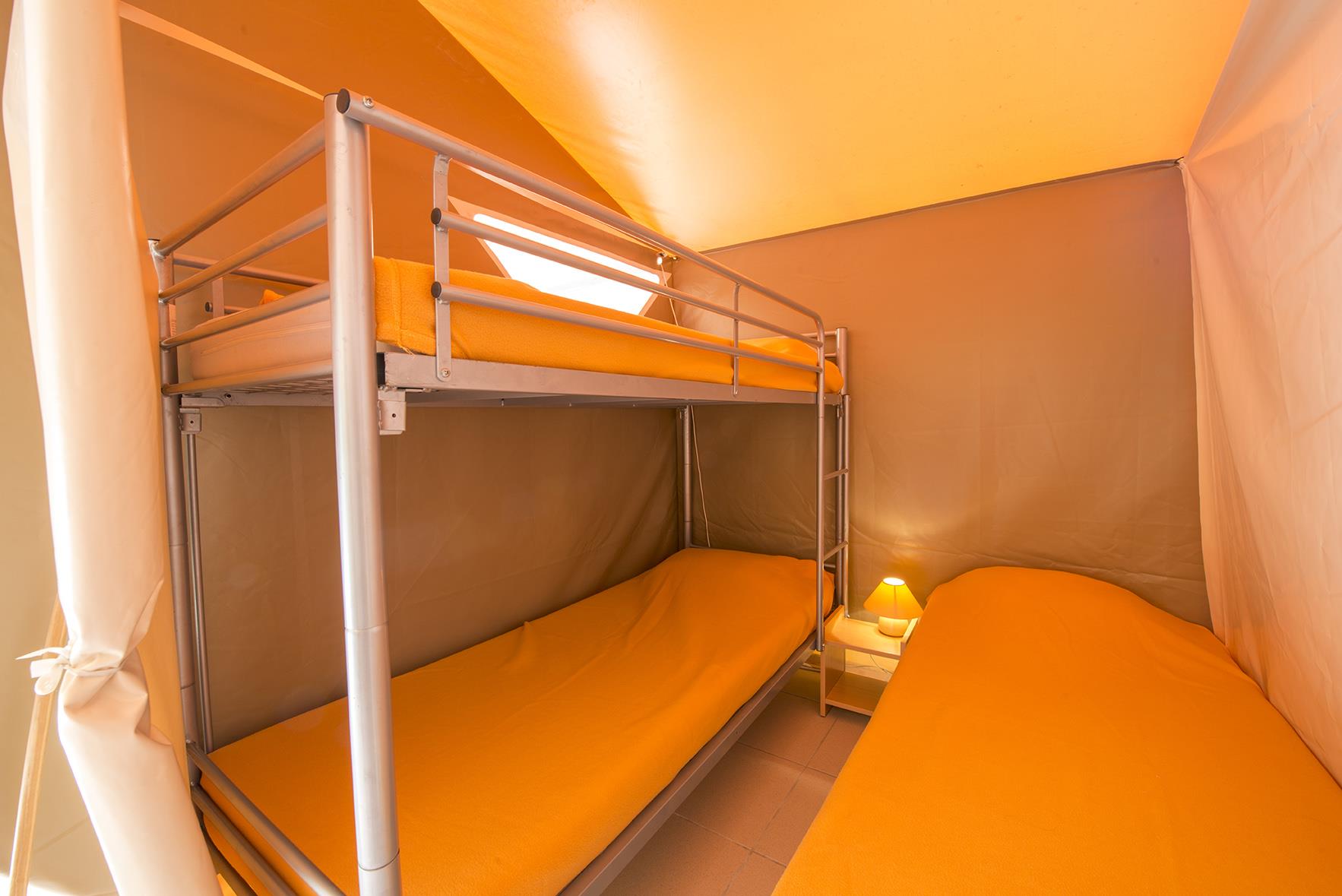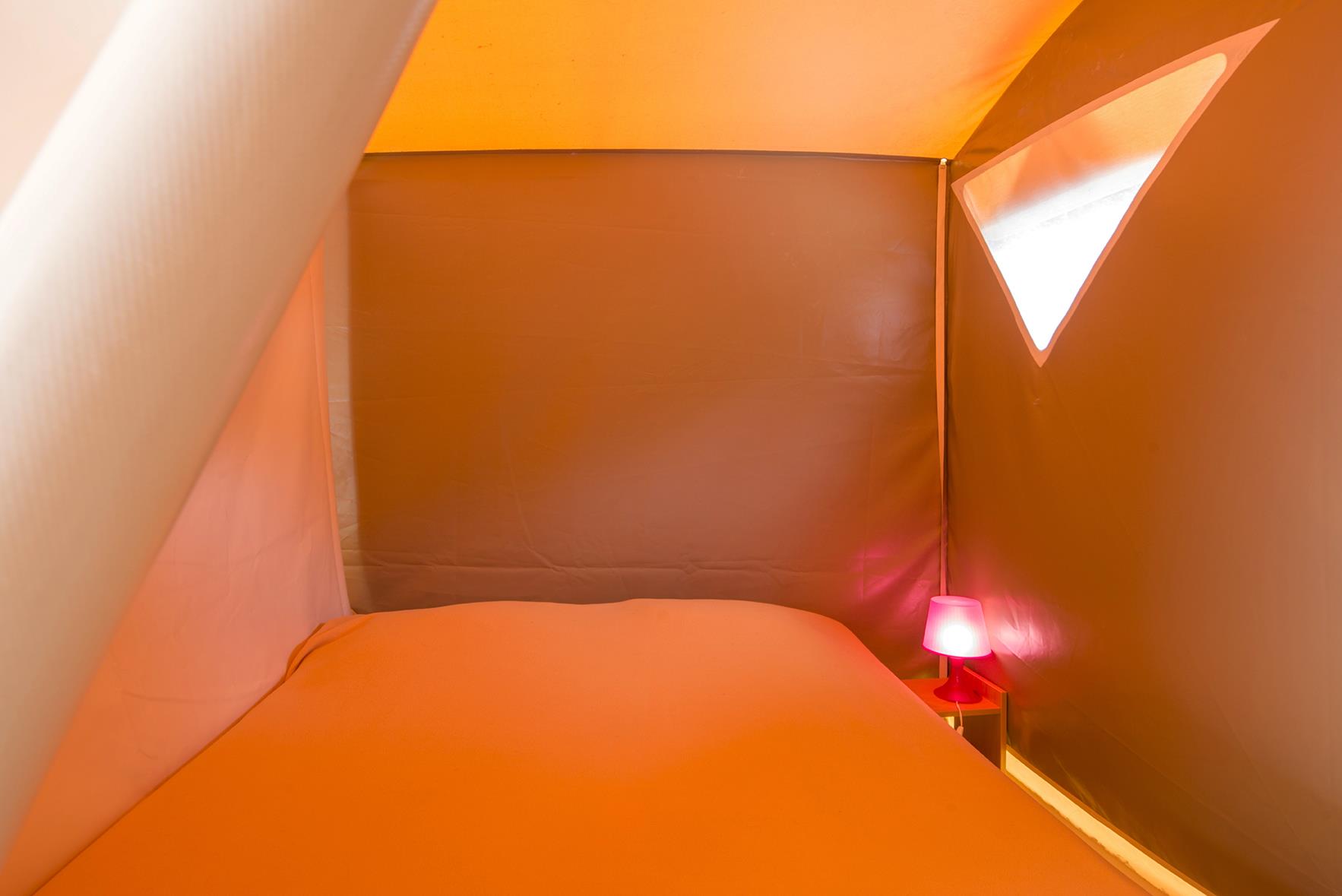 Pinson & Mésange area Surface: 32 m² with terrace Max. 5 people Bungalow-tent with concrete floor, neither shower nor toilet Kitchen unit : sink with cold water, gas stove with 2 hobs, fridge, plates and dishes, electric coffee machine Sleeping space : a cabin with 1 size 140cm bed, a cabin with 2 beds of which 1 bunkbed (80 cm). Garden table with 5 chairs, 2 recliners. With blankets and pillows. Sheets for rent.
TVAAll prices in camping and rental listed in this catalog are inclusive of VAT. The VAT applied is that currently in effect at the date of edition of this catalog at the rate of 10%. Any modification of this rate between the date of reservation and the date of the stay, will lead to the modification of the prices of camping and rental TTC accordingly.